62+ Rental Community in Sunny Miami,
FL
From the moment you enter the grounds of The Hamlet at Walden Pond, accented with lakes, a fountain, and attractive, lush landscaping, you'll begin to feel the warmth one feels when arriving home. Inside the fully enclosed grounds, you'll be able to enjoy that country club feeling – without paying the dues!
Here you'll have access to our spacious clubhouse for your meetings, parties, and other group and social activities. Close to your home, you'll find just the right combination of casual and active lifestyles for seniors 62 and above.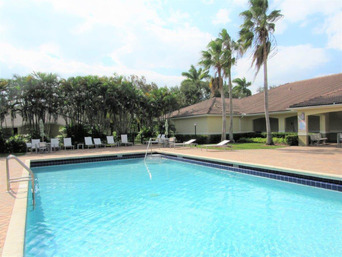 About Us
Auburn Communities, founded in 1987, is a collection of affiliated companies that grew from its founder's vision of providing apartment communities which are both exceptional in quality and affordable. Auburn Communities has developed over 5,000 homes in Florida, including multi-family rental, condominiums, and single-family.
The Groves of Delray, Boynton Bay and Walden Pond, senior living communities in Delray Beach, Boynton Beach and N. Miami, each have received the National Council on Senior Housing award for the "Finest Affordable Senior Housing in the Country."
Features & Amenities
Patios/Balconies
1, 2, and 3 Bedroom Apartments available
Washers and Dryers in each apartment
Dinner/Dance Parties
Trips
Wellness & Fitness Programs
See Full List